Oakhill Center for Rare & Endangered Species
---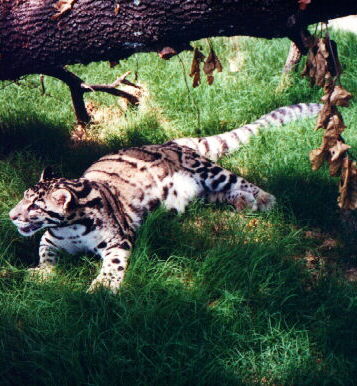 Oakhill Center's home page is best viewed using Netscape, Mosaic or MS Internet Explorer.
Oakhill Center, located near Oklahoma City, Oklahoma, is an Accredited Member of the Zoological Association of America. We are a non-profit conservation center dedicated to the long term conservation of rare & endangered species through propagation and education. Located on seventy-six acres the center is home to nearly fifty animals. These web pages contain general information about Oakhill Center, a complete species listing, biography, and photos are provided of most of the animals.
Clouded leopard: Major Mitchell's Cockatoo
Tiger: Rose Breasted Cockatoo
Snow Leopard: Blue & Gold Macaw
Cheetah:
Ocelot:
Contents
Favorite Links
For additional information or feedback, please e-mail the Director at the following address: [email protected] Or you may send "snail" mail to: Oakhill Center
19800 E. Coffee Creek Road
Luther, Oklahoma 73054 USA
(405) 277-9354 - Voice (405) 277-9364 - Fax


As the author of these pages I would like to take the opportunity to thank everyone that made it possible. I couldn't have done it without your assistance and guidance.
- John Aynes